Elegant 3M DIY Magnetic Insect Screen
Elegant 3M DIY Magnetic Insect Screen are manufactured from high quality, flexible, color co-ordinate plastic strips laminated to magnetic strip, easy to do it yourself by using scissors only.
The screens are custom made from fiberglass reinforced mesh to fit all windows even Caravan. While ideally suited to aluminum and wooden frame, they can be easily adapted to frame. The retaining clips ensure they remain in place against strong winds. .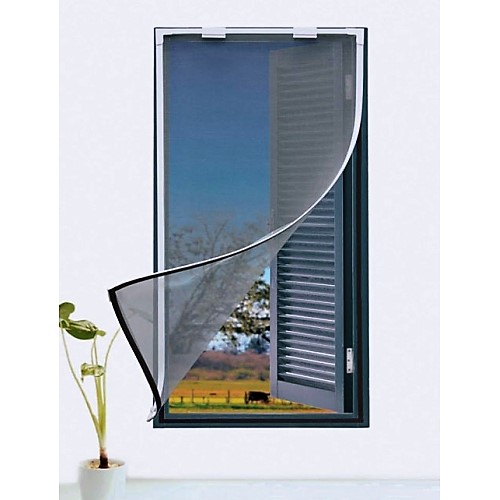 The most popular mosquito screen in Malaysia market
Features:
– Easy take out and wash
– Very thin layer ( only 4mm ), Stylish and elegant
– Bottom layer magnet strip attached with 3M adhesive tape
Customize Measurement
Frame Color Option:
1. Brown
Mesh Color Option
a. Black
Standard Packing:
a. W1.2 m x H1.2 m
b. W1.2 m x H2.4 m
c. Frame Color : Brown
Features:
a. Easy installation.
b. Glue free, all magnetic and PVC strips attached with special made
double-sided from 3M.